Nature and Wildlife photography is one of 6 main uses considered appropriate in National Wildlife Refuges.

In the Okefenokee National Wildlife Refuge, you have the opportunity to take photographs of alligators, sandhill cranes and other species of amphibians, fish, mammals, reptiles, and birds. There are many amazing plant species such as cypress, longleaf pine, and carnivorous plants.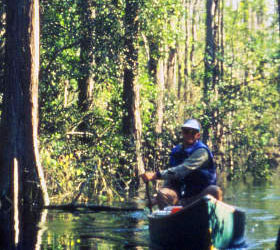 Great Photo Spots in Okefenokee - We encourage you to take photographs while visiting the refuge. However, you must follow refuge regulations and proper photographer etiquette. Remember, all wildlife, plants and natural and cultural artifacts are protected. It is against federal law to do anything that will harm or disturb wildlife or their habitats. There are many great photo spots you can visit either by car, on foot or by boat.



Photography Tips

- Whether you are just photographing birds in your backyard or traveling to your Okefenokee National Wildlife Refuge to capture images of amazing wildlife and plants, there are basic concepts that will improve the quality of your images. Check out the guide, Nature's View: Quick Tips for Better Nature Photography for tips to taking better nature photographs.



Professional Photographer Requirements

- If you are taking photographic images on the refuge for later sale or use in items for later sale, you must apply for a special use permit at least two weeks in advance from the refuge administrative office before visiting the refuge. Call (912) 496-7366 for more information.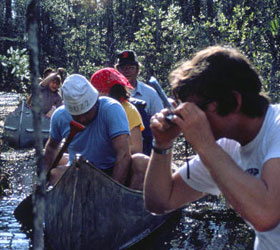 Nature Photography Contests - We encourage visitors to take photographic images in Okefenokee National Wildlife Refuge and submit them to nature photography contests to demonstrate the beauty of this unique landscape and the plants and animals that inhabit it.



$5 entrance fee.

All activities except for boat guides are Free

.

Phone: 404-679-4000 -

Call

912-496-7366 for more photography information.

The Okefenokee Swamp is located in Ware, Charlton, and Clinch Counties, Georgia and Baker County, Florida.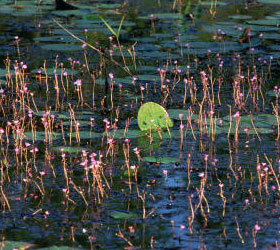 5 entrances to the Okefenokee NWR:


East Entrance - Camp Cornelia, Suwannee Canal (USFWS).

Secondary East Entrance - Kingfisher Landing (USFWS).

West Entrance - Stephen C. Foster State Park (USFWS and State of Georgia).

Secondary West Entrance - Suwannee River Sill (USFWS).

North Entrance - Okefenokee Swamp Park (Non-profit organization).
Loading

Okefenokee Info

Okefenokee National Wildlife Refuge

ADA Accessability

Okefenokee NWR Wildlife Observations

Okefenokee NWR Hunting

Okefenokee Photography

Okefenokee Boating & Canoeing

Okefenokee Hiking Trails

GA Coast & Islands
Printable Map
Check These Out:

NPS Coast and Islands

GA Coast and Islands

GA Coast Events

Coast Free Things To Do

GA Coast Fishing Lakes

GA Coast Museums