General Info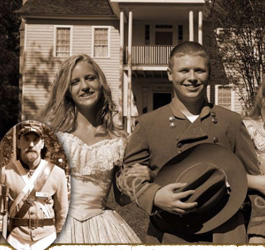 Publications include an anarchive collection of assorted county and family records, map collection, a book store for county-specific publications, a microfilm research room, a growing collection of vintage and historic family and Gwinnett locations photographs, and an office with assorted surname, church, cemetery, school, place and subject files.

The Gwinnett Historical Society has over 400 members.

Our volunteers operate the Society's center and library Monday through Friday on the second floor of the Historic Courthouse in downtown Lawrenceville Georgia, along with the 19.2-acre Elisha Winn Property in Hog Mountain-Dacula area.

Volunteers assist visitors with their research. Maintains local historic library. Maintains family and ancestor files. Maintains an archives room which contains the original Court, Deed, and other ledgers, formerly housed in the Gwinnett County Courthouse.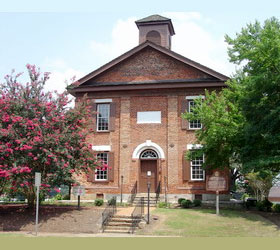 Volunteers are also involved in about 20 major program areas; publishing a quarterly news magazine and managing an extensive website. The Winn House is open by appointment and includes the rehabilitated 1811 Elisha Winn House (birthplace of Gwinnett County), a 12-acre wooded area, picnic facilities, and a variety of other buildings of historic interest, including the Walnut Grove one-room schoolhouse, the old Lawrenceville Jail and a blacksmith shop.

The Winn house is open for group tours by appointment. Contact Steve Starling at the phone number below.

Plans for a permanent museum at the Winn Home are under way and will include the pre-contact Native American artifacts recently discovered during the 2006 archaeological dig up to the period of restoration.



Amenities:

Parking, Public Restrooms and Accessibility for mobility-impaired



Free admission, but donations appreciated.
Mission Statement
The Gwinnett Historical Society shall collect, preserve and perpetuate the historic heritage of Gwinnett County, Georgia, and of the records of the early settlers of the County and of the families of Gwinnett County people and of the churches, schools and other institutions, and to arouse in the friends and citizens of the county an interest in its history; to encourage the love of local history in the youth of the County; to foster and support investigation, study and research into the historical information pertaining to the County; to publish, and disseminate historical information; and to encourage the preservation of historical sites and structures.
Hours of Operation
Monday through Friday at 10 am - 2 pm
Phone - Address & Website
Phone:

770-822-5174 -

Address:

Gwinnett Historic Courthouse, 185 Crogan St, Lawrenceville Georgia 30045-4941 - Gwinnett Historical Society Website
Loading


Metro Atlanta Georgia Travel Region Printable Map

Metro Atlanta Activities

Festivals & Events

Free Indoor Activities

Free Outdoor Activities

Tourist Centers

Travel Region Info