General Info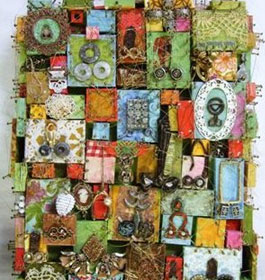 The development and existence of the Clark Atlanta University Collections of African American art chronicle the role of black artists in the history of American art.

Acquired primarily between the years of 1942-1970, the Collections document the American experience from the perspective of black Americans, an epic tale that is at the core of America's identity. As such the University is dedicated to the collection, preservation, research and exhibition of African American art reflecting a breadth of experiences of people of African descent living in the United States.

The purpose of the Clark Atlanta University Art Collections is to collect, preserve, study and exhibit fine art works that document American history and culture.

To this end, the ideal goal of the University Art Collections is to maintain and cultivate a representative collection of American art. This encourages scholarly research giving special attention to the development of African American artists within the historical context of American art.



Amenities:

Parking, Restrooms, Accessibility for mobility-impaired, and Food and Party Facilities.



Open:

Tuesday - Friday at 11 am - 4 pm. There is an hourly parking fee.

Free Admission.
Collections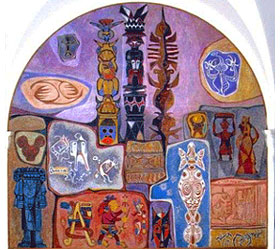 Clark Atlanta University Art Galleries (CAUAG) possesses a permanent collection of some 640 works of art in three major categories: Contemporary American, African American and African .

The three collections include paintings, murals, sculpture, works on paper and ethnographical artifacts acquired through annual purchases and donations. Of the three collection categories, the largest and most historically significant is the African American. It comprises some 950 works of art spanning seven decades (1914-1998). The renowned collection is rivaled only by the art collections at Hampton University in Virginia and Howard University in Washington, D.C. Significant works in the collection include Henry O. Tanner's Disciples Healing the Sick, Snow Morning by Romare Bearden, Brownstones by Jacob Lawrence, and the Art of the Negro mural series by Hale Woodruff.

CAU's tradition in fostering the arts began in 1942 when exhibition opportunities for artists of color were limited due to segregation. Then Atlanta University, under the direction of Hale Woodruff (1900-1980) inaugurated the annual "Exhibition of Paintings, Prints and Sculpture by Negro Artists of America" to provide black artists a national forum to exhibit their work. Over the course of three decades the juried exhibitions presented to the American public over 900 artists from across the country. Each year an average of 12 pieces were purchased for the University collections. In this way, works by artists who were virtually unknown to the mainstream art world, but later hailed as masters (i.e., Jacob Lawrence, Elizabeth Catlett, Charles White, John Biggers, Lois Mailou Jones and Roy DeCarava) entered the university collection. By the close of the annuals in 1970, the University had acquired 291 pieces by 155 artists.
Phone and Location
Phone:

404-880-6102 –

Address:

223 James P. Brawley Dr., Atlanta, Georgia 30314
Loading


Metro Atlanta Georgia Travel Region Printable Map

Metro Atlanta Georgia

Festivals & Events

Free Indoor Activities

Free Outdoor Activities

Tourist Centers

Travel Region Info