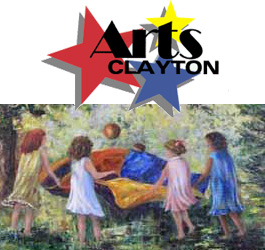 Mission and General Info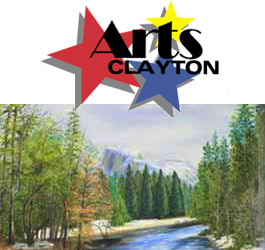 Visit this wonderful gallery. Arts Clayton Gallery features jewelry, pottery, glass, fabric art, wood art, photography, paintings, Georgia grown food products and much more.

This is a non-profit community arts gallery dedicated to enriching lives through art. All of the work displayed and available for purchase is original art and handcrafted gift created by Georgia artists.



The mission of Arts Clayton

is to enrich the quality of life for all citizens of Clayton County by increasing awareness, appreciation, and support of the arts and artists in the county, with particular emphasis on arts education in the Clayton County schools.

Arts Clayton conducts its affairs in a manner consistent with being recognized in the community as the leading source of arts information, coordination, development, and support in Clayton County.


To this end, Arts Clayton shall be informed by these four guiding principals:



* The arts are uniquely and intrinsically valuable in and of themselves.

* Cultural enrichment through the arts is a source of strength and pride in Clayton County, and one that is essential for future development.

* Arts Clayton must work continuously to be responsive to all segments of the community, with enduring regard for cultural diversity, community values, and the highest professional standards.

* Enriching our community through the arts requires leadership that is as creative and flexible as the arts themselves, and that builds upon the existing strengths of our community in a manner consistent with our mission.

Many fun events are also held here including a juried photography show, blacksmith demonstration, Fine Art Fridays, Family Art Saturday and more.

All groups are welcome. Great for class field trips, Sunday School classes, homeschool groups, family reunions, Boy-Girl Scout troups, neighborhood associations. See this amazing collection.



Admission and parking to the gallery is free.





Open

Tues - Fri: 9 AM - 5 PM - Sat 10 AM - 4 PM. Closed on holidays



Amenities:

Restrooms, accessibility for mobility-impaired, party facilities



Phone:

770-473-5457 -

Address:

136 S. Main Street, Jonesboro Georgia 30236 - Arts Clayton Gallery Website
Loading


Metro Atlanta Georgia Travel Region Printable Map

Metro Atlanta Georgia

Festivals & Events

Free Indoor Activities

Free Outdoor Activities

Tourist Centers

Travel Region Info