The lab offers state-of-the-art fish disease diagnostic and fish health certification services to national and state fish hatcheries, and private fish farms.
General Information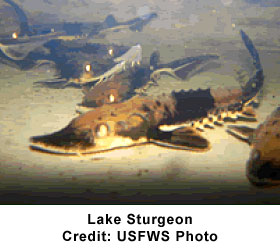 What We Do

Triploid grass carp certification inspections are also provided to private fish farmers in the 10 southeastern states.



The fish health section includes virology, bacteriology, and parasitology labs and water chemistry and fish sample preparation labs.



The staff includes three biologists at Warm Springs and a triploid certification inspector located at Stuttgart, Arkansas.



The geographic area covered is the 10 states of the Southeast region.



Station Goals




Provide service, expertise and information that contributes to the health, survival, enhancement, restoration, and recovery of fish and other aquatic species in support of national and regional priorities.



Supports hatchery operations to provide quality fish that contribute to ecosystem objectives.



Assists in the development of management strategies through assessment and applied research to support the protection of wild stocks and recovery of threatened and endangered species.



Educates key audiences about the elements of comprehensive fish health and its critical significance to healthy aquatic ecosystems



Station Programs


National Wild Fish Health Survey— Service Regional Fish Health Centers have been mandated to establish and maintain a National Fish Disease Database. This database is to be a comprehensive survey of the health of wild fish populations throughout the United States. The information gathered by the Fish Health Centers will be available to all interested parties on the Internet.



Services Provided To




Federal agencies including other Fish and Wildlife Service program offices.


State agencies.


Native American Tribes.


Military bases.


Universities.


Non-governmental organizations (NGO's).


The public.



Open to the Public




Aquarium Hours:

8 am to 4 pm daily. The Aquarium is closed on federal holidays.
Public Use Opportunities

Co-located at the Warm Springs National Fish Hatchery.


Beautiful surroundings and natural environment.


Endangered shortnose sturgeon display for off-site presentations.


Environmental education and public outreach opportunities to visitors, school groups, and various other organizations.
Contact, Address, Directions & Website
U.S. Fish & Wildlife Service Warm Springs National Fish Hatchery
Phone:

(706) 655-3382

- Address:

5308 Spring Street, Warm Springs, GA 31830





Directions From Atlanta, GA:

Take I-85 south towards Newnan. Take Exit 41 (Moreland/Greenville exit) and turn left onto US-27/GA-14/GA-29. Continue to follow GA-27/GA-41 to Warm Springs. Turn right at three-way (intersection) stop sign in Warm Springs. Regional Fisheries Center is located a half mile on left.



Directions From Columbus, GA:

Take GA-85/Manchester Expressway north to Warm Springs. Turn right onto GA-27/GA-41. Turn right at three-way (intersection) stop sign in Warm Springs. Regional Fisheries Center is located a half mile on left.



Directions From Macon, GA:

Take US-80/GA-22 west towards Talbetton. Continue to follow US-80/GA-22 for approximately 57 miles. Turn right onto GA-41 and follow for approximately 14 miles. Turn left onto W. 2nd Street/US-27 Alt/GA-41 in Manchester, GA. Turn right onto US-27 Alt/GA-41. Regional Fisheries Center is located approximately 4 miles on right.



Directions From Auburn, AL:

Take I-85 north towards Atlanta. Take Exit 14 (Lagrange exit) and turn right onto US-27/GA-1. Continue to follow US-27/GA-1 for approximately 14 miles. Turn left onto GA-18/Greenville Hwy. Follow GA-18 for approximately 7 miles. Turn right onto GA-194. Follow GA-194 for approximately 5.5 miles. Turn right onto GA-27/GA-41 to Warm Springs. Turn right at three-way (intersection) stop sign in Warm Springs. Regional Fisheries Center is located a half mile on left.

Warm Springs Fish Hatchery Website

Visit Warm Springs

Fish Technology Center

Fish Hatchery

Bears Bluff Hatchery

Children's Activities and Educational Programs

GA Public Fishing Areas

Fishing Trip Check List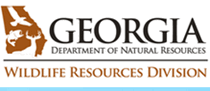 GA Wildlife Areas:

Bird Watching

Public Fishing Areas (PFA)

Horseback Riding

Fish Hatcheries

Archery & Firearms Ranges

Range Rules
License & Regulations:

PFA

Hunting