Museum History and Info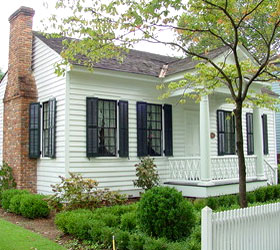 Dr. Pemberton, a pharmacist in Columbus and Atlanta Georgia, was the originator of the formula for Coca-Cola.

John Stith Pemberton was born in Knoxville, Georgia in 1833. He attended public school in Rome, Georgia where his family resided for years. In 1850, he completed his medicine and pharmacy training from the Reform Medical College of Georgia in Macon Georgia at the age of nineteen. In 1853, he came to Columbus Georgia and married a local girl - Ann Eliza Clifford Lewis. It is likely that he met his wife while in Macon. All the Lewis girls attended Wesleyan College in Macon Georgia.

Their only child Charles was born the year following their marriage. On November 20, 1855, the twenty-two year old pharmacist obtained property at 1017 Third Avenue for the sum of $1,950. This then is the first purchased home in which Dr. Pemberton lived. As a memorial to Dr. Pemberton the Coca-Cola Company gave this house, his "downtown home," to the Historic Columbus Georgia Foundation in 1969. HCF moved it to this address and began restoring it with funds donated by "friends of Coca-Cola." A master craftsman has restored this house to the regional style boasted when Dr. Pemberton lived here.
Dr. Pemberton sold this house in 1860 and moved from 3rd Avenue out "into the country" in a house that was located at the corner of 50th Street and 18th Avenue - now at 712 Broadway. The Historic Columbus Foundation moved the house to its present location in the Historic District in 1969.

During the time he lived in this house, he was involved in at least two drug businesses in the vicinity. At one time, Dr. Pemberton also operated a chemical laboratory where he manufactured many medicines, photographic chemicals, hair dye, perfumes and other cosmetics. He was very popular with the ladies for the perfumes he made, especially "Sweet Southern Bouquet." 11 Seventh Street
House Features
The Pemberton House features an apothecary shop, and it is housed in an original outbuilding, formerly used as the kitchen. It has been carefully furnished to approximate the surroundings in which Dr. Pemberton worked when he was a Columbus Georgia pharmacist. Coca-Cola Company mementos, pharmaceutical items, a soda fountain, and advertisements of Dr. Pemberton's are some of the items on display.
Phone & Address & Website
Phone:

706-322-0756 -

Address:

11 Seventh Street, Columbus Georgia

- Pemberton House Website
Loading

Print a Presidential Pathways Travel Region Map

Presidential Pathways:

Festivals & Events

Free Outdoor Activities


Free Indoor Activities

Activities $5 & Under

Tourist Centers

Travel Region Info