This site is full of fun recreational things to do in your local community. Relax, browse around, and get ready to experience good times in Georgia!

Blue Sky Cabin Rentals offers mountain top and incredible water front log cabins. We are located in the North Georgia Mountains in the towns of Ellijay and Blue Ridge. Enjoy 1 to 5 bedroom fully furnished cabins with game rooms, outdoor fireplaces, fire pits and hot tubs. Most cabins are even pet friendly with no pet fees or deposits. Visit Blue Sky Cabin Rentals website for cabin info.

or

Visit Blue Sky Cabin Rentals facebook page for specials, etc. Call 877-874-6761
WorldMark Points offer great accommodations for those looking to vacation in Georgia as well as nationally. The Wyndham Resort at Fairfield Plantation in Villa Rica, Georgia is included in the Wyndham Club Pass program, so WorldMark timeshare owners may stay at this location as well as 60 other WorldMark resorts at their leisure. Sell My Timeshare Now if you ever decide you'd no longer like to be a timeshare owner.
Vintage Base Ball Match

- 8/27/16 at 12noon-4pm
It's the last Vintage Base Ball matches of the season. Join us for this double header. And as if being the last matches isn't special enough, we're moving the matches across the road the Chickmauga Battlefield recreational field to help the park celebrate the 100th birthday of the National Park Service. Bring a picnic lunch or purchase lunch from an onsite vendor, interact with living historians, listen to Civil War era music, learn more about this special park and its preservation and more. Festivities begin at 11:00 a.m. The first base ball match starts at noon when Mountain City of Chattanooga plays the Highland Rim Distillers. The second match starts at 2:30 p.m. when the Lightfoot Club of Chattanooga plays Phoenix of East Nashville. Vintage base ball promotes living history by bringing the 19th century to life through base ball using the rules, equipment, costumes and culture of the 1860s. No spittin', no swearin', no gloves. Handicapped Accessible event.

Free admission and parking.

Phone: 706-861-2860 - Address: Chickamauga Battlefield, 3370 LaFayette Road, Fort Oglethorpe, GA 30742
Looking for a job? Start here for information about the GA D.O.L. The DOL can help you with every step of the job search process including: help with your resume, job search resources, interview tips and job fairs. Find a job at a Georgia Job Fair.

Also,

Visit Atlanta Job Staffing Agencies to find the right one near you. Also, see Gwinnett County Job Staffing Agencies In Buford, Lilburn, Duluth, Lawrenceville, Norcross and Suwanee.
We appreciate our viewers and sponsors. Please tell them you found them at N-Georgia.com. They make this website free for you. Stay and Play in GA!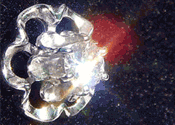 Jewelry on eBay