N-Georgia.com is full of fun recreational things to do in your local community. Relax, browse around, and get ready to experience good times in Georgia!
Planning for your next vacation? In these uncertain times we live traveling to another state, country or different part of the world may seem unsettling. More and more people are staying closer to home and for that reason we are a great resource for finding things to do without having to travel far! There are so many places to see and events to experience right here In Georgia. There is always something to do in this jewel of the south, and if you're wondering what this fine state has to offer, then this website has you covered.

Since our web address is n-georgia.com many people think this is just about north Georgia. However, not true!! This site is for all of Georgia, from the southern coastal region to the north Georgia mountains, we try to cover the entire state. These are some of the topics we cover:
Live festivals and events from 4th of July Fireworks, Memorial Day Weekend Concerts to the Red, White, & Bluegrass Festivals, Georgia is the place to be if you want quality time to hang out with your friends and family, meet new people, listen to music, or just be part of a growing community that loves to welcome you warmly.
Natural wonders there are many beautiful lakes, rivers, waterfalls, coasts, and islands in Georgia, so that those who want to completely immerse themselves in nature will not lack for any sites untouched by human hands.
Parks and forests on the flip side, who says that man and wild can't coexist? Over a dozen parks in Georgia have been specially preserved because of their historic value, containing both landmarks and scenic trails, as well as modern recreational activities such as rafting, fishing, hiking, and guided tours.
Trails whether it's hiking on foot, or by car, OHVs, bikes, or horseback, you can crisscross through forested trails and rolling terrain in this great state, a must for every outdoors enthusiast.
Markets and gardens fresh produce is not lacking in Georgia. The farmers market has all your fruit and vegetable needs, as well as decorative plants that you can buy and take back home. They also sell some specialty desserts, raw honey, and homemade sauces and jellies made by the local population so that you can still get a taste of Georgia even when you leave their borders.
Museums history buffs can have their fill with both an indoor and outdoor experience of the past. You can tour various civil war locations that contain artifacts from the era as well as other non-military related pieces of antiquity such as relics from the Indian mounds, the gold rush, plantations, and memorial sites.
Planetariums the future is also readily available in Georgia, as the local planetariums can give you a glimpse of our wonderful solar system with all its planets, stars, and heavenly bodies. Using special effect projectors, computer-controlled simulations, and high-powered telescopes, both kids and adults can witness for themselves the complete marvel of our universe and the expectations of space travel.
Birding - The National Audubon Society has a few chapters in Georgia, each of which is dedicated to the preservation and protection of nature. They organize birdwatching field trips and other conservation-related activities that you are welcome to join.
Bridges from the 96-feet Auchumpkee Creek Covered Bridge to the 229-feet Watson Mill Covered Bridge, you can traverse up to fifteen of these passes in Georgia, many of which were built more than a century ago.
We appreciate our viewers and sponsors. Please tell them you found them at N-Georgia.com. They make this website free for you. Stay and Play in GA! Yeah!!
Search This Site
Looking for a job? Start here for information about the GA D.O.L. The DOL can help you with every step of the job search process including: help with your resume, job search resources, interview tips and job fairs. Find a job at a Georgia Job Fair.

Also,

Visit Atlanta Job Staffing Agencies to find the right one near you. Also, see Gwinnett County Job Staffing Agencies In Buford, Lilburn, Duluth, Lawrenceville, Norcross and Suwanee.





Advertisement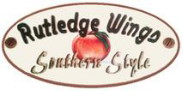 Rutledge Wings,
Southern Style