When you are in the NW Georgia mountains area, visit the Hwy 52 Scenic Overlook.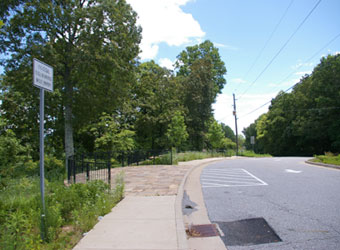 This a great place to stretch your legs and enjoy a beautiful northwest Georgia mountain view. This is close to many other exciting places and only takes a couple of minutes of visit.

The purpose of a scenic byway is to preserve the natural beauty along the designated route.

A byway can be designated under one or more of the six "intrinsic qualities," defined by the Federal Highway Administration. The National Scenic Byways Program defines intrinsic qualities as "features that are considered representative, unique, irreplaceable or distinctly characteristic of an area." The six intrinsic qualities are: Scenic, Natural Historic, Cultural, Archeaeological and Recreational.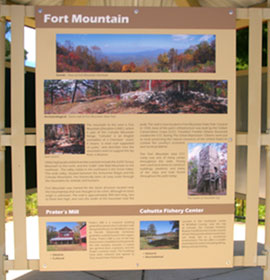 The Cohutta-Chattahoochee Scenic Byway contains beautiful countryside, breath-taking views and possesses all six intrinsic qualities. Three trailhead locations have been designated along the 54-mile route to highlight the intrinsic qualities.

Each trailhead emphasizes two intrinsic qualities unique to that location: Fort Mountain Overlook - Archaological and scenic; Prater's Mill Site - Historic and Cultural; and the Cohutta Fishery Center - Natural and Recreational.

Information Kiosks with scenic byway maps and materials explaining the intrinsic qualities of that particular site, as well as information about all three sites are located at each of the three trailheads to encourage and highlight your travel along the route.



Free parking.

GPS Location

: 34.77583 | -84.66634