They are family owned. Nestled in the North Georgia Mountains, here's the home to U-pick orchards, a country bakery and much more. Open year round.
Produce and More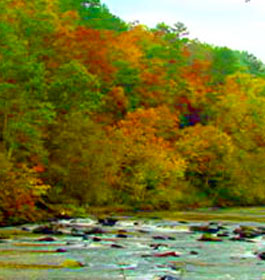 Come, play and enjoy our farm with us. It doesn't matter if you're an old friend or a new face around the farm. You'll enjoy our family friendly atmosphere and some of the best apples in North Georgia.



Produce

- Apples, Cider, Pies, Canned Goods, Breads, Honey, Fresh Produce, Sorghum Syrup, Baked Goods, Souvenir Items, T-Shirts, Baskets, Cookbooks, Bird Houses. Call for Pick Your Own.

Bakery - Our newly remodeled bakery can't be missed! You'll just have to try one of our famous fried apple pies. People come hundreds of miles just for these. If you would rather enjoy a Peach Pie, we have those, too.

We make Maple Pecan, Strawberry, Coconut, and Sugar Free Apple just to name a few.
We offer Apple Danishes, homemade fudge, apple cider doughnuts, and homemade breads. We will surely have something to tickle your fancy.

Farm Fun - We have a handful of farm fun for you and your friends and family to enjoy. We love seeing new fresh faces and enjoy treating you to some true farm fun. If you're looking for a truly great time, come by our orchards and see what kind of fun you can have on our farm. We also offer free parking and transport to the orchards for $2.



Apple Cannon (Wednesday – Sunday)

- Reece Orchards has an apple cannon for the sharp shooter in the family. See if you can smash the apple with one of our cannons from 500 ft. away!
Minimal fee required.



Petting Farm (Wednesday – Sunday)

- Visit Rex and our friendly animals at our Petting Farm. But be cautious, if you scare our goats they will faint! (Minimal fee required – open everyday from 10am-5pm.)
Field Trips


Enjoy field trips and farm tours here. If you are looking to relax and take it down a notch or two take in our breathtaking views of the North Georgia Mountains. We have some picnic tables and music so just come on out and enjoy your day!
Operating Hours & Seasons
Open

: July-December Mon.-Sat., 8am-9pm. 1pm-6pm Sun.
Phone, Address, Directions & Website Info
Phone

: 706-276-3048 -

Address

: 9131 Hwy. 52 East , Ellijay Georgia 30536 -

Directions

: Take Hwy. 52 east out of Ellijay, go about 8 miles and market on left.

Website:

www.reeceorchards.com
Loading