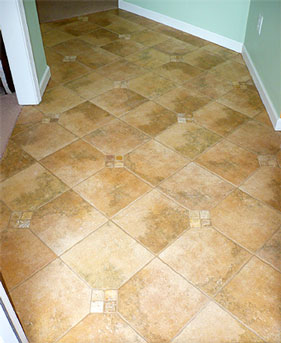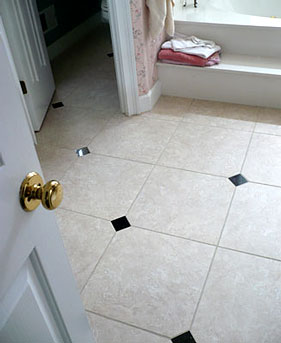 Maybe you have a small space you'd like to tile, such as a foyer or small bathroom, but you feel it might be plain. Well, what can you do to such
a small space without it looking too busy? No problem!

There's lots of ways to spruce up a small space and we can help you!

These projects are great examples of how a few dots can really make your tile floor pop. Dots come in all types and sizes.

You can use pre-made inserts, smaller complimentary tile, or even cut down sheet tile from a large variety.

Pre-made mosaic inserts or custom-built rug patterns are wonderful options Dickie "Done Right" Tile can install for you.