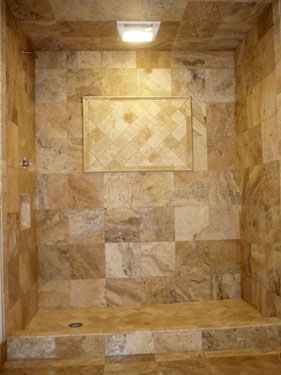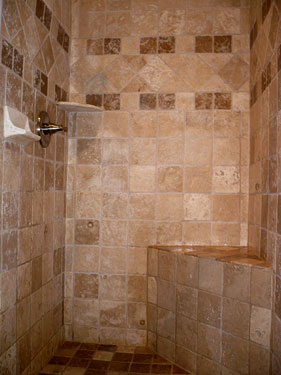 Most people who own their homes want to enjoy every inch the house has to offer.

In a Master Bathroom Remodel, our client was unable to use his small, fabricated shower.

Since the shower was being updated, they decided to complete the Master Bathroom remodel with a tile tub surround and tile floor.

After tearing out the existing tile, we were able to extend the shower curb out, adding enough space for a corner tile seat.

For this project we used 6x6 tumble marble to tile the wall.

We customized the bathroom with a smaller tumble marble as cap and matching pattern around the shower and tub surround.


Dickie "Done Right" Tile was happy to receive feedback that now our client takes long comfortable showers.