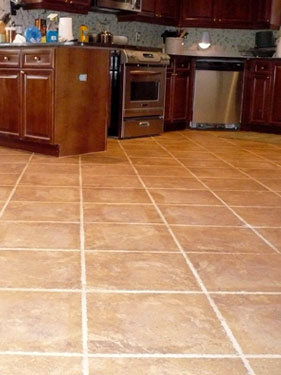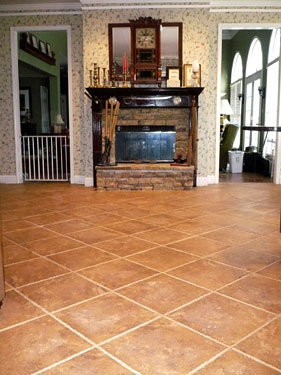 Tile is the best flooring answer to your home's high traffic areas.

It won't stain, scratch, fade or burn.

This client's home floor plan allowed him to cover most of the heavily walked areas in on continuous diagonal tile floor.

To start this project we used chalk lines to design the best layout for his kitchen, dinning room, laundry room and hallway.

This is always the first step, before tile installation, ensuring you the maximum custom design results.

Dickie "Done Right" Tile has since returned to install his back splash and will soon remodel his Master bathroom.