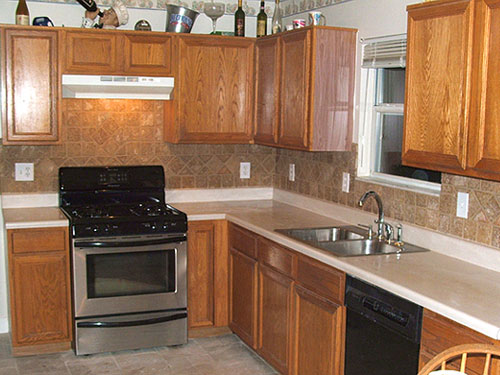 A Backsplash can turn your ordinary kitchen into your favorite room to spend time in. It's the perfect piece to complete and accentuate your cabinets and counters.Your backsplash will also save you time and money!
You no longer have to live with kitchen cooking stains or dish water splashes on your walls.
No more painting and repainting with all that cutting in. Simply wipe your backsplash with a warm wet cloth and you're done!
Your new backsplash can be installed in days for you enjoy for a lifetime!