Enjoy a open mike jam session with some of the best musicians in the Deep South! We've got all the old-timey music you've been hankering for! If you play an instrument, come join in! Stay and Play in GA!
If you just sing, talk to us and if we know the song, we'll play the instruments to accompany you!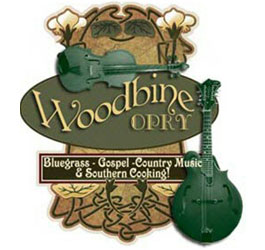 Acoustic instruments are welcome on Friday evenings--guitar, mandolin, fiddle, dobro, upright bass, banjo, harmonica, accordion, autoharp, other acoustic instruments--if it doesn't need to be amplified, you'rewelcome to bring it Fridays--we've even had bagpipes here before! Check in with Friday host Hoydt Drury to get in the lineup.

Electric instruments, keyboards/piano, pedal steel, amplifiers and drums are allowed on Saturday evenings only. This night is not an open jam session. The music is provided by the Woodbine Opry Band and the Saturday night host is Bob Staats. If you are interested in performing, contact Bob to check on getting scheduled into the line-up. Only those musicians that are invited by the host will be allowed to sit-in with the band. You can contact Bob at 912-264-8019.
"The most fun you can have with your overalls on," is how some locals describe the Woodbine Opry. Travelers on Interstate 95 can venture just 14 miles north of the Florida/Georgia border, mosey over west just a few minutes, and find themselves in the heart of Woodbine, Georgia-population: 1353 (or thereabouts). And Friday and Saturday nights are always Woodbine Opry nights.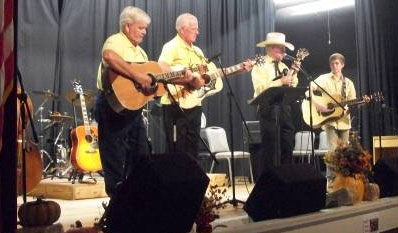 This is where the Grand Old Opry meets Hee Haw. Where fiddles, mandolins, and banjos meld with steel guitars, harmonicas and autoharps. This is where the legendary sounds of Patsy Cline, Hank Williams, Jr., Johnny Cash and Jim Reeves revive lost loves, faded dreams and hard times. And this is where you come to suspend time, to check your troubles at the door, and immerse yourself in a night of music and remembering and smiles, and some good old-fashioned down home cookin'.

You're only a stranger once at the Woodbine Opry. And once is never enough for people who appreciate real Americana. Come along and experience a sliver of American culture that is as sweet as the honeysuckle for which Woodbine is named.



Open:

Music starts at 7 pm on Friday and Saturday nights.

Free admission and parking.





Phone:

912-576-3027 -

Address:

Old Woodbine High School, 305 Camden Avenue, Woodbine Georgia - Visit The Woodbine Opry website.


Colonial Coast GA Travel Region Printable Map

GA Coast & Islands Fun:

Festivals & Events

Free Outdoor Activities

Tourist Centers

Travel Region Info