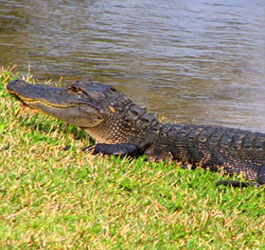 Take a Walk on Georgia's Wild Side. Brimming with natural wonders, state parks offer an amazing and affordable getaway.

Georgia has a long state park legacy…the longest in fact. From Indian Springs, thought to be the oldest state park in the nation, to F.D. Roosevelt, the state's largest park and one that contains the former president's favorite picnic spot, Georgia's beautiful topography and rich history are brought together in her state parks.

Discover sights like the tallest waterfall east of the Mississippi River, remnants of ancient civilizations and Georgia's "Little Grand Canyon," all while hiking, birding, canoeing, fishing, biking, golfing, horseback riding, backpacking, kayaking, swimming, playing tennis or exploring.

Strike out into thousands and thousands of acres open for public use that offer expansive and gorgeous hiking year round. Join the Canyon Climbers Club and make it your goal to scale to the top of Amicalola Falls, explore the depths of Providence Canyon, brave the swinging bridge in Tallulah Gorge and face the daunting staircase in Cloudland Canyon.

Or, try your hand at a challenging backcountry trail in eight different parks. If your approach is more laid back, state parks also offer more relaxing hikes that highlight seasonal treasures. Go on one of eight guided spring wildflower walks, revealing blossoms such as wood violet, trout lily, wild azalea, showy orchis, trillium, Jack-in-the-pulpit and a host of other native blooms. During autumn, Georgia's forests ignite with intense yellows, oranges and reds for some of the best leaf watching in the Southeast. Guests can also take advantage of several parks with paved paths, making them ideal for strollers or wheelchairs.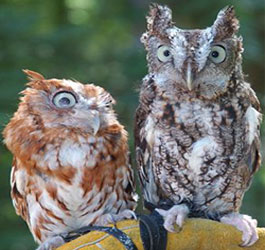 Tired feet? Go for a ride! Roughly 530 miles of off-road mountain bike and equestrian trails zigzag through the state parks, and there are many miles of paved trails and roads available for use at parks across the state. Test your biking abilities on 68 miles of trail at 11 state parks by joining the Muddy Spokes Club. Including trails for every skill level, from the fairly easy to the strenuous, the club is a challenging and rewarding way to get out and see Georgia's wild side.

Several parks offer horseback riding trails for riders who have their own horses, and two of those feature privately operated stables where guests can rent horses for short rides or overnight excursions. Riding rings and designated camping areas for horse owners open up the possibilities and make each equestrian outing safe, fun and distinctive.

Wildlife is abundant in Georgia's state parks, and what better way to see it than setting out with a pair of binoculars and a field guide. Both Georgia's Colonial Coast Birding Trail and The Southern Rivers Birding Trail go straight through numerous state parks.

Along these rural byways you can travel back in time and bird while walking through a longleaf pine and wiregrass community patrolled by gopher tortoises, hearing the roar of the alligator in the mysterious Georgia marshes, trekking into one of the state's precious Carolina bays, searching for warblers and thrushes among wild dogwoods and azaleas and trying to locate tiny songsters flitting in the tops of centuries-old cypress trees.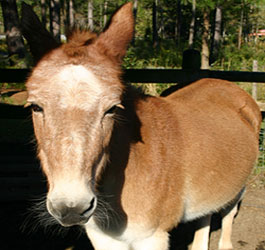 Water fun abounds throughout Georgia's state parks, one reason why the Park Paddlers Club was launched this year. The canoe and kayak club includes six state parks with waterways ranging from tidal rivers to the celebrated Okefenokee Swamp. Earn your bragging rights and t-shirt by conquering all 22 miles at Crooked River, George L. Smith, Magnolia Springs, Reed Bingham, Stephen C. Foster and Sweetwater Creek state parks. Lucky paddlers can spy bald eagles, alligators, bears, limpkins and perhaps even a manatee. Fishing is another Georgia pastime that is played out in the lakes, rivers and streams of her state parks.

Many campgrounds and more than 2,486 campsites offer a vast and diverse array of camping options for every season. Or, strike out on your own and find yourself a site in the backcountry. Either way, there is camping for every outdoor enthusiast. Listen to the nighttime sounds of the marshes in South Georgia or peer up at the stars from a Blue Ridge mountaintop. Nestle by a lake for an early morning start to fishing or fall asleep to the sound of crickets on Skidaway Island. There is even a backcountry, mountaintop lodge in Georgia, the Len Foote Hike Inn, accessible only by foot over a moderate 5 mile hiking trail. Unique camping experiences are yours for the making in Georgia. Most parks also feature larger lodge or cabin style accommodations. The Lodge at Smithgall Woods, for example, is an elegant mountain retreat ranked a top 10 Culinary Country Inn by bon appétit magazine.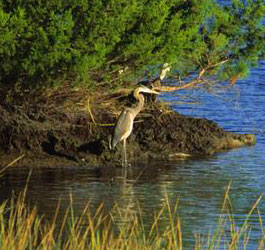 Georgia's prominent golf tradition is alive and swinging at her state parks. Seven of the state's state parks feature beautifully maintained golf courses. And six of the state courses are rated four stars ("Outstanding. Plan your next vacation around it.") or higher by Golf Digest's annual subscriber survey, Places to Play. These courses are destinations in themselves, offering outstanding play nearly 365 days a year thanks to Georgia's mild winters. Sprinkled from the mountains to the coastal plain, visitors can enjoy state park golf all across the Peach State. The growing sport of disc golf is also represented, with four state parks offering world-class disc golf courses.

Georgia's state parks offer vibrant and rewarding experiences of all types for all ages. In times like these, there has never been a better way to get out and have fun without being nickeled and dimed. Whether planning a big family vacation, small friends' getaway or intimate weekend, a Georgia state park can fit the bill. Visit www.exploregeorgia.org to plan your vacation today.

The Georgia Department of Economic Development (GDEcD) is the state's sales and marketing arm, the lead agency for attracting new business investment, encouraging the expansion of existing industry and small businesses, locating new markets for Georgia products, attracting tourists to Georgia, and promoting the state as a location for film, video and music projects, as well as planning and mobilizing state resources for economic development.
Contact
Georgia Department of Economic Development - 404-962-4075

Check Out:

State Park Waterfalls

State Park Fishing Tackle Loaner, Free Park Pass Loan and Jr. Ranger Gopher Badge Programs

Walk on the Wild Side