Research Library And Archives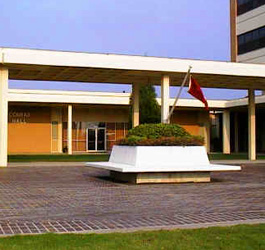 Step inside the Entrance. Highlights include: The Congressional Medal of Honor; artifacts from Albert J. Myer, the founder of the Signal Corps and Civil War Signal Corps items such as the Beardslee Electro Magneto; circa 1870 meteorological office, Augusta, Georgia; signaling equipment used out west circa 1880; Spanish-American war equipment such as the telephone used by General Wheeler at the battle of San Juan Hill; The Greeley expedition to the Artic; Signal Corps Aviation and "Snoopy"; WWI "Hello Girls"; Trench Warfare; WWII Signal Message Center; Signal WACs" Korea ; Signal Corps motion pictures and "Oscar"; Pigeons; Signals in Space; Cold War Viet Nam Prisoner of War and Signal Corps equipment; Desert Shield ; Eisenhower and Camp Gordon.

The museum also has a number of traveling exhibits and information packets are available upon request. For further information on exhibits or brochures please contact the Exhibits Specialist or phone 706-791-3856. The museum highlights the technology and wars in which signal men and women were prominent.

The museum consists of two buildings. One building is our exhibits facility, including administrative offices. The exhibits and administration building is located in Conrad Hall next to Signal Towers on Chamberlain Avenue, Bldg. 29807. The Collections Management Facility is located in the old Brems Barracks area.
Phone - Address & Website
Phone:

706- 791-2818/3856 -

DSN

780-2818/3856 -

Address:

Bldg. 29807, Fort Gordon Georgia 30905 - Signal Corps Museum Website
Operating Hours
Tues-Fri 8 AM-4 PM - Closed Sunday, Saturday, Monday and federal holidays.
Loading
Check out more free things to do indoors in the Classic South travel region.