This PFA is nestled in Ocmulgee WMA with a 106-acre fishing lake. It can be fished from bank or a boat and is fertilized and intensively managed to maximize fishing success.
General Information

- Due to its unique location and close proximity to the Ocmulgee River, this area offers many opportunities for the outdoor enthusiast. Public Fishing Areas are "Perfect Family Areas." Visit Ocmulgee Public Fishing Area for a peaceful fishing or outdoor experience with friends and family.


Facilities:

Concrete boat ramps

Fishing Piers

Restrooms

Picnic tables


Some facilities are accessible to persons with disabilities


Operated by the Georgia Department of Natural Resources Wildlife Resources Division



Water:

106-acre lake and one special event pond


Hours:

Open year-round, Sunday through Wednesday from sunrise to sunset
Major Fish Species and Fishing Tips
Major Fish Species

Largemouth bass

Crappie

Bluegill

Redear sunfish

Channel catfish (

NOTE:

No largemouth bass harvest will be allowed initially, statewide limits will apply to other species as detailed here)

The standing timber left in the lake during construction concentrates both crappie and bass for anglers. Crappie will utilize the shade that the timber provides as cover during the daytime.

Fishing minnows or jigs to these suspended fish is a good technique. Bass will suspend in the thicker cover as they lay in ambush for passing prey. Early in the morning, top-water baits fished around the edges of the thicker brush may fool hungry bass. Later in the day, fishing swimming lures around the edges of the thicker timber or pitching weedless baits right into the thick cover can be productive.
Bluegill and shellcrackers (bream) like to spawn over sandy areas with good hard bottoms. The old submerged haul road that lies just underwater and runs along shore from the boat ramp down to the east end of the dam is excellent spawning habitat.

Just up-lake of the dam on the west side, a large sandy flat with scattered cypress trees is another prime bedding location. Try fishing crickets or earthworms just at or on the bottom in these areas during the late spring and summer for these spawning fish. When the bluegill aren't bedding, try casting small artificial lures, spinners and topwater poppers around the shallow edges.

The aeration system creates a current in the lake that also tends to concentrate game fish. Points and high spots underwater that concentrate current flow will also be ambush points for game fish. The narrow break in the old pond dam just down lake of the upper fishing pier is a good example. Underwater features and cover in the general vicinity of the aeration heads themselves also are likely locations where bass and other game fish will be found. Crankbaits or worms fished in these type areas when the aeration system is operational will be productive. LARGEMOUTH BASS – CATCH AND RELEASE ONLY!
Fishing Regulations
Public Fishing Areas have special regulations that are posted on site as well as published in the Georgia Sport Fishing Regulations. Anglers 16 years of age and older, except honorary license holders, must possess a current fishing license and a Wildlife Management Area (WMA) license to fish. An angler possessing a One-Day fishing, Sportsman's, or Lifetime license is not required to possess a WMA license. For more info, see Georgia PFA Info and Regulations page.



Licensing


To help cover the costs of maintaining these great resources, visitors (ages 16-64)

must have one of the following

to access Public Fishing Areas except for Rocky Mountain PFA:


3-day hunting/fishing license

Wildlife Management Area license

Sportsman's, Honorary or Lifetime license or

Georgia Outdoor Recreational Pass (GORP) - Purchase a GORP pass.
Contact and Directions
Telephone:

478-783-2557 (PFA) or 478-825-6151 (Fort Valley Fisheries Office)


Contact

: Georgia Department of Natural Resources, Wildlife Resources Division, 2123 U.S. Highway 278, S.E., Social Circle, Georgia 30025


Directions from Hawkinsville:

Take Hwy. 341 towards Eastman then turn left on Hwy. 26 towards Cochran. Travel approximately 0.25 miles, then turn left on Upper River Road, go about 6 miles and make a left onto Allison's Landing Road, then make a right into the PFA at the sign.

Check These Out:

GA Public Fishing Areas

Fishing Trip Check List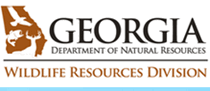 GA Wildlife Areas:

Bird Watching

Public Fishing Areas (PFA)

Horseback Riding

Fish Hatcheries

Archery & Firearms Ranges

Range Rules
License & Regulations:

PFA

Hunting