Founded in 1944 by a group of monks who practice self-sufficiency, cultivating their own food. This monastery is a place of solitude and peace in a noisy world—a protected sanctuary for spiritual renewal and reflection.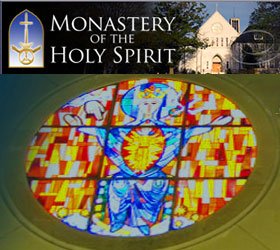 Rest, reflect and renew.

A Haven in the Wilderness

.

The monastery has a long tradition of welcoming those seeking respite in a peaceful environment. The monks spend much of their time in contemplation, searching for truth. This journey into solitude makes them well equipped to accompany others who have embarked on spiritual journeys.

This 2100-acre monastery is one of the largest tourist attractions in Rockdale County. Individuals of all faiths flock to the monastery; less than half of all visitors are Catholic.

With its beautiful, sprawling grounds, the monastery is a popular spot for picnics and daytime strolls, and is a frequent destination for tourists interested in the site's history. The Monastery welcomes guests to experience a retreat for a day, or as long as a week, of restful recollection and spiritual renewal.



Amenities:

Restrooms and Accessibility for mobility-impaired.

Free admission and parking
Visiting the Monastery
The Honey Creek Woodlands

(HCW) is a conservation burial ground for all faiths on the grounds. It is a part of the Mount Arabia Heritage Area, an 8,000-acre greenway that stretches along the South River from Mount Arabia Nature Preserve and Panola Mountain State Park in the northwest to the monastery in the southeast. Currently, almost 1,000 acres of the monastery is under permanent protection.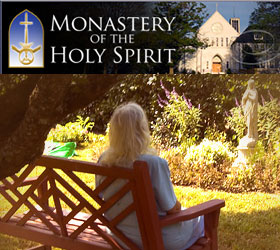 It features 70 acres of Monastery land designated for the burial grounds contains hundreds of plant species and abundant wildlife. The Monastery community offers a quiet and beautiful resting place for people of all faiths, as well as those who have struggled to find faith. We are pleased to provide our land and promise to reverently protect it for those who share it with us.



The Heritage Center

- The 17,000-square-foot complex incorporates both new and renovated historic Monastery structures and integrates elements of learning and hands-on activities to create a unique welcome center.



Day Visits

- The monastery welcomes individual or group day visitors who come for a day of reflection, and to enjoy the silence and solitude of the monastic landscape. If you are planning a group visit (of 10 or more people), it is necessary to let us know in advance. Contact the Retreat House info.



The Abbey Garden Center

provides a wide variety of unusual items for the gardening, bonsai or outdoor activity enthusiast. Some of the Bonsai trees are over 100 years old. Open Mon – Sat at 10am - 5pm. Call 770-918-9661 for more info.
Monks' Bakery

- At the Monastery of the Holy Spirit, monks produce their own fudge, fruitcake and biscotti with the highest quality ingredients. From the moist, Southern-style fruitcake to our light and flaky biscotti, there is a treat for everyone!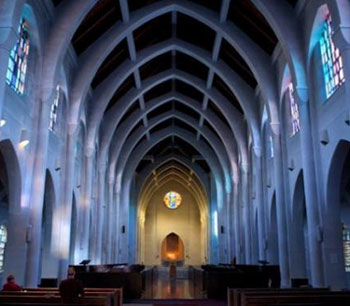 Refectory Cafe - Designed after the monks own refectory there is space for quiet private dining or you can choose to join other guests at one of the large tables where you can share experiences about your visit to the Monastery.



Retreats

- An invitation to retreat. We offer several types of retreats during the mid-week, and weekends. These retreats can be private, or you can register for one of our scheduled topical sessions. This will offer you the opportunity to encounter God in solitude, in stillness, in the beauty of nature, in the healing rhythm of the contemplative lifestyle in the presence of a praying Community.



Hours of Operation

- The Monastery gates are open from approximately 4 am and close at 8 pm after the Night Prayer. The Abbey Store and Bonsai Greenhouse are open from 10 am until 5 pm Monday through Saturday. They are closed on New Year's Day, Easter, Memorial Day, July 4th, Labor Day, Thanksgiving and Christmas.



Phone:

770-483-8705 -

Address:

2625 GA Hwy 212 SW, Conyers Georgia 30094 - Monastery of the Holy Spirit Website


Print a Travel Region Map

Historic Heartland Fun:

Festivals & Events

Free Indoor Activities

Free Outdoor Activities

Tourist Centers

Travel Region Info