This exciting paranormal society was founded by Steven Hicks and Bobby Reese in New Ellenton, SC. They travel through South Carolina and Georgia, and have found some interesting lost souls along the way.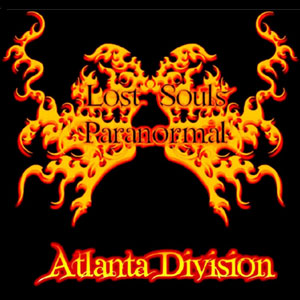 Lost Souls Paranormal is a Non-Profit organization that started in late 2010 to help those who have had experiences with the paranormal. We also provide investigations at historical sites, cemeteries, churches, and park-lands. All of our investigations are done free of charge and are confidential.



Mission

To investigate and substantiate claims of the paranormal. One of our main goal is to assist those individuals who are or have had experiences with the paranormal. We gather authentic evidence, analyze the data and determine if a location has any paranormal activity. We then inform the home or buisness owner on the evidence collected and the type of phenomena occurring with the area.

Visit Lost Souls Paranormal at facebook - Visit Lost Souls Paranormal website
Hear Lost Souls Paranormal's EVPs
This EVP is of a man saying to us "DON'T" something...can't make the rest out, but then a few seconds latter you hear an iron gate being opened and closed.....There was no iron gate around in this cemetery at least for about 100 yards or more plus that one was locked....

This EVP was caught during a day time tour of a Plantation House... Listen after the woman says "Bedroom".... Visit our facebook page to hear ghostly EVPs.
Lost Souls Paranormal Ghostly Explorations
Horns Creek Church and Cry Baby Bridge were the places we visited this weekend, and I have to say they both had a lot going on. When we first arrived and walked on to the site, you could hear a pin drop. There wasn't even a bird around. These locations are in the middle of the woods, which makes it even creepier.

Visit our facebook page to see what happened.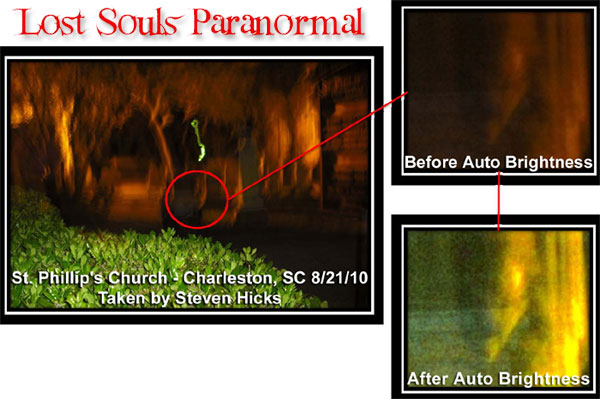 2 Lost Souls Paranormal Incredible Ghost Sightings