This 4,750-acre impoundment lake is owned and operated by the Georgia Power Company. The Alcovy, South and Yellow Rivers meet near Jackson, Georgia to form this heavily developed lake that is popular with boaters and skiers during the summer months.
Angling prospects are compiled by fisheries biologists and are based on sampling efforts of the Georgia Department of Natural Resources (DNR), knowledge of past fishing trends, angling experience and information provided by anglers and marina owners. For more info,

call

404-954-4040. Open daily.

Free admission and parking.
Campgrounds, Parks and Marinas Amenities
Factory Shoals Recreation Area

- This beautiful 450-acre nature park, situated along the Alcovy River in the southern portion of Newton County. The park is a haven for picnickers, campers, swimmers, hikers, rafters and nature lovers in general. Open daily 6am until 9pm. Phone: 770-787-6670 -

Address

: 450 Newton Factory Bridge Road, Covington, 30014



Martins Marina

- Boat ramp, boat storage, mechanic, RV camping, lodging, tackle, gas, restaurant and restrooms.

Phone:

770-775-3892 -

Address:

8726 Jackson Lake Rd, Monticello, GA 31064



Reasor's Landing

- Boat ramp, boat storage, gas, tackle, food, restaurant, restrooms and mechanic. is Jackson Lake's full service marina. Here you will find friendly customer service and experienced professionals to assist you with all of your boating needs. Open 9:30am-6pm Tuesday through Saturday. Closed on Sunday and Monday.

Phone

: 770-504-1245 -

Address

: 278 Marina Cir, Jackson, GA 30233



Ocmulgee River Public Access

- Boat ramp, picnic tables and bank fishing. The Ocmulgee River begins at Lake Jackson, the junction of the Yellow, South,and Alcovy rivers. From Lloyd Shoals Dam at Lake Jackson, the river flows southeast through Piedmont shoals for 36 miles before crossing the Fall Line just above Macon. Below Macon, the character of the river changes dramatically as the floodplain widens to produce the shifting channel meandering characteristic of the upper Coastal Plain. The Ocmulgee River from Lloyd Shoals Dam to Hawkinsville is split by the Fall Line and provides two distinctly different fishing opportunities. Anglers in central Georgia have the unique opportunity to experience each within a short drive from Macon, Warner Robins or Perry. Great fishing area for Largemouth bass, Suwanee Bass, Catfish and Bream. Call 404-954-4040 or 404-954-4044 for information.
Best Fishing Bets - Largemouth, Spotted and Striped Bass, Bream, Catfish & Crappie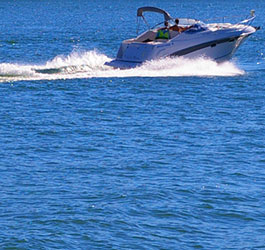 Largemouth Bass - Largemouth make up 57 percent of the black bass population in Jackson. Average catches weigh 1.5 - 2 pounds. October - February fishing produces larger bass at or around 5 pounds or greater.

Technique

- Crankbaits and jigs fished in or around deep water produce larger bass. Plastics fished on a Carolina rig are often successful.

Target

- Look for rock points that fall off into deep water and docks and timber that border drop offs. Target flooded timber in the upper reaches of Tussahaw Creek in the fall. Also try the Yellow River arm - this section offers a variety of habitat for anglers seeking large bass. During summer, concentrate efforts in the early morning and at night.



Bream

- One of middle Georgia's better bream lakes. Bluegill and redbreast sunfish typically reach 5-7 inches, while redear sunfish also are numerous and much larger.

Technique

- Live bait such as redworms, mealworms or crickets fished just off the bottom should result in redear catches from 7 to 10 inches; individuals weighing 1 pound or more are common.

Target

blowdowns and weedlines for larger bream. The Ocmulgee River below Jackson dam is a good place to target redbreast sunfish.
Catfish

- Lake Jackson provides an array of catfish species with fishable populations including bullheads, channel, white, blue and flathead catfish. Jackson holds a greater proportion of larger size channel and blue cats than most other central Georgia reservoirs and most will average 4-5 pounds.

Technique

- Cut shad and liver fished on or just off the bottom is effective.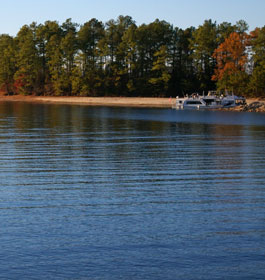 Crappie - Similar to previous years, crappie are abundant. The average size has increased to around 8.5 inches with approximately 20 percent of the catch over 10 inches.

Technique

- Trolling small jigs around drop-offs, points and creek channels is most effective. Live minnows, small crankbaits and pitching jigs all work great in late spring.

Target

- A hot spot: the bridge crossing at Hwy. 212. Visit in early spring when water temperatures reach 60 degrees (F).



Spotted Bass

numbers are up this year with the average size fish around ¾ pound. Although approximately 60 percent of the population are less than 11 inches, these fish are very healthy and plump. Unlike largemouth bass, there is no size restriction and anglers are encouraged to harvest their catches.

Technique

- Spotted bass generally are found in deeper, clearer waters than largemouth. Casting smaller crankbaits and spinners into deeper water tends to attract spots. Because they are very aggressive predators, top-water lures such as spooks, buzz-baits and propeller lures fished fast often trigger bites.

Target

- Stick to the main lake where the water is clearer. Target deeper points and fish parallel to the bank at varying depths to locate fish. Night fishing along docks and humps also produces good catches.
Striped Bass

offer anglers an added sport fish option. The most recent stockings have produced strong year-classes that may produce a quality fishery in the coming years. Anglers also have a chance of catching a trophy 10 to20 pound hybrid white x striped bass, stocked in 2004 and earlier.

Technique

- Trolling with crankbaits and large swim-baits through schools of suspended shad can produce some nice stripers most of the year. When the stripers are chasing shad to the surface, topwater lures can trigger some extreme action.

Target

- Look for schools of shad and stripers breaking the surface early in the morning and just before dark. The power lines north of where the Alcovy meets the South and Yellow Rivers is a popular spot for seeking surface feeding stripers early in the morning. Target cooler water habitat near the dam for trolling.
Phone: 404-954-4044 or toll free at 1-888-472-5253 - Located on GA Hwys 16 & 212, In Monticello, Georgia- Management Office Address: 180 Dam Rd, Jackson, GA 30233 - Georgia Power Lake Jackson Website

Visit:


Georgia Lakes

WMA Public Fishing Areas

GA Fishing Lakes

Georgia Rivers & Map

GA Lakes & Rivers Map

Water Safety

Print a Travel Region Map
Historic Heartland Fun:

Festivals & Events

Free Indoor Activities

Free Outdoor Activities

Tourist Centers

Travel Region Info