In 1736, John and Charles Wesley held services under the oak trees at the location of the present church, erected in 1883 by Anson Phelps Dodge, Jr., as a memorial to his first wife. Stay and Play in GA!
The first English settlers arrived on St. Simons Island under the leadership of James Oglethorpe in February 1736.

In March, the Reverend Charles Wesley, MA, who also served as Secretary for Indian affairs and Chaplain to General James Oglethorpe, entered his ministry at Frederica. From 1736 until 1766, services were conducted by John Wesley, George Whitfield and other clergy appointed by the Society for the Propagation of the Gospel.

The Wesleys and other ministers were ordained clergymen of the Church of England, by whom the Episcopal Church in the United States was nurtured. After the return of the Wesleys to England, the evangelical revival led to the emergence of the Methodist Church, in which John Wesley had the principle role. Three of the most outstanding religious leaders of the 18th Century were associated with the the establishment of the church on St. Simons Island.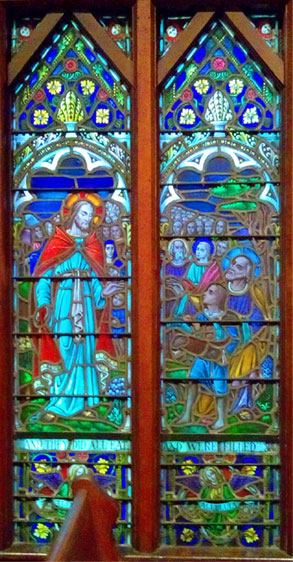 In 1752, the trustees surrendered their Charter to the King and Georgia became a Royal Colony. In 1758, the Province was divided into parishes and Frederica and St. Simons were designated St. James Parish.

Following the Revolutionary War, the descendents of early settlers petitioned for a charter and were incorporated by act of the State Legislature on December 22, 1808 as The Episcopal Church in the Town of Frederica, called Christ Church.

Land from the town of Frederica was also Given, Granted and Secured To and For the Use and Benefit of The Said Episcopal Church. The first church on the present location was erected in 1820 and the congregation worshipped in it until the outbreak of the Civil War.

The Reverend Edmund Matthews, DD who became rector of Christ Church, Frederica in 1810, was one of three clergymen comprising the Primary Convention for the organization of the Diocese of Georgia in 1823.

The Reverend Anson Green Phelps Dodge, Jr. rebuilt Christ Church, Frederica following its destruction during the Civil War, as a memorial to his first wife Ellen. The Church was consecrated on the Feast of the Epiphany, 1886 by the Reverend J.W. Beckwith, DD Bishop of Georgia.

In addition to establishing an endowment for Christ Church, Frederica, Anson Dodge also built and endowed the Anson Dodge Home for Boys (closed in 1956) and established the Georgia Missions Fund for the support of missionaries and teachers in certain counties of the Diocese.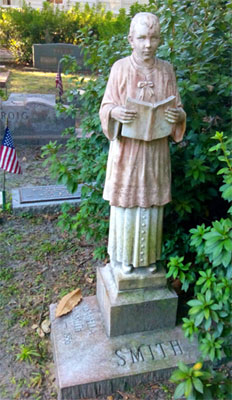 The present church building is cruciform in design, with trussed Gothic roof. Stained glass windows, given as memorials, commemorate the life of Christ and the early history of the Church on St. Simons Island. The Font was given to Christ Church, Frederica by the Sunday School of St. Thomas Church in New Haven, Connecticut in 1884. Part of the Credence Table and an inset in the present altar are from the altar of the original 1820 church.

In Christ Church yard are buried former rectors of Christ Church, the families of the early settlers and of plantation days. Also buried here is the first Georgia State Historian, Lucian Lamar Knight. The oldest gravestone discovered in the yard dates from 1803. Christ Church of Frederica is Open daily from 2 to 5 p.m.

This information is from the Courtesy of Christ Church, Frederica.



Amenities:

Parking, Public Restrooms, Accessibility for mobility-impaired and party facilities.



Open

daily 2 to 5 pm, except on Tuesdays and Christmas Day.

Free admission to visit.



While you are here, please take time to visit their amazing cemetary. There are many spectacular statues and graves dating back to the 1700s. Well worth the time to visit.



Phone:

912-638-8683 -

Address:

6329 Frederica Road, St. Simons Island, Georgia 31522


Colonial Coast GA Travel Region Printable Map

Visit:

Coast and Islands National Parks

Georgia Coast - Islands

GA Coast Events

Coast Free Things To Do

GA Coast Fishing Lakes

Georgia Coast Museums

Georgia Coast Shopping

GA Coast and Islands Map & Travel Region