Visit fine arts centers, galleries, Civil War museums, railroad museums, historic sites and more. Great for family, school and groups. Play and stay in GA!
Fine Arts Centers & Galleries
Allied Arts Cultural Center - John Marlor House & Marlor Arts Center Galleries - This Federal-style John-Marlor House was built in the 1830s as a Wedding present. It currently houses offices of the Allied Arts Center, and educational gallery.

Open:

Mon.-Fri. 9a.m.-4:30p.m.

Free gallery and architectural tours.

Located in

Milledgeville GA.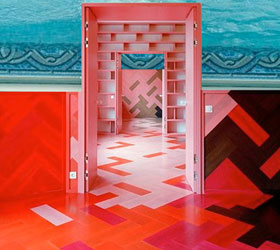 ATHICA (Athens Institute for Contemporary Art) exhibits challenging, provocative and innovative contemporary art.

Amenities:

Parking, Public Restrooms, Accessibility for mobility-impaired, Party Facilities. Admission to gallery is free; however, donations are accepted.

Located in

Athens GA



Happy Valley Pottery

features on-site pottery making and glass blowing demonstrations, and more artistic endeavors.

Amenities:

Parking, Restrooms and Accessibility for mobility-impaired.

Open

Everyday at 9 am - 4 pm.

Free admission & parking.

Phone

: 706-769-5922 -

Address

: 1210 Carson Graves Rd., Watkinsville GA 30677

Lamar Dodd School of Art Gallery - The galleries at the UGA art school host revolving shows of student, faculty and professional work.

Open:

Mon.-Fri. 9am - 5pm.

Free admission to gallery.

Located at UGA in Athens Georgia.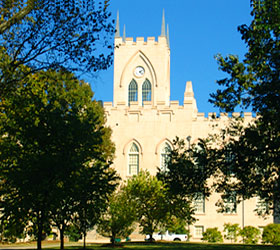 Lyndon House Arts Center - Ware-Lyndon House - This unique complex features 5 galleries of local and regional artist, and a historic house museum.

Located in

Athens Georgia.

Macon Arts Alliance - The Gallery at Macon Arts Alliance exhibits and sells work by more than 200 artists in an array of media. You'll find pottery, paintings, jewelry, photography, sculpture, fabric arts and more in the front gallery. The central gallery hosts featured exhibits which rotate each month.

Located in

Macon GA.

Oconee Cultural Arts Foundation (OCAF) Artist Exhibits - Visit ongoing rotating displays of various artist from around the state in the historic 1902 Oconee school house.

Located in

Watkinsville GA
Museums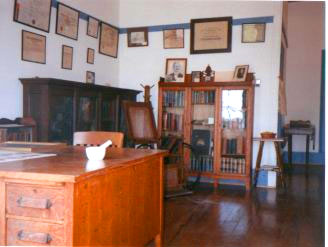 Church-Waddel-Brumby House Museum - Athens Welcome Center - Athens' oldest surviving house was built in 1820. Its rescue and restoration in the 1970s sparked the town's historic preservation movement.

Open:

Call for hours. Free admission to museum and tours.

Amenities:

Parking, Restrooms, Accessibility for mobility-impaired, party facilities and gift shop.

Phone:

706-353-1820 -

Address:

280 E. Dougherty St., Athens GA 30601

Depot and Railroad Museum - Built in 1855, this museum is also a history center. See the extensive Civil War memorabilia, the Old Jail and Confederate cemetery in this town that was part of Sherman's March to the Sea. There are also antique train cars and historical documents.

Open:

First and third Sat. 10a.m.-4p.m.

Amenities:

Parking, Restrooms, Accessibility for mobility-impaired and party facilities. Free admission.

Phone:

478-628-2222 –

Address:

90 Jackson St., Gordon Georgia
Knoxville Old Jail Museum

- Built in 1834. On the National Register of Historic Places, this old jail has memorabilia, documents and local history from times gone by. Find out what it would have been like to be on the wrong side of the law. Free admission and parking. Call for tours.

Phone

: 478-836-3825 -

Address

: Hwy 97 Ga Hwy 42 S, Knoxville Georgia 31050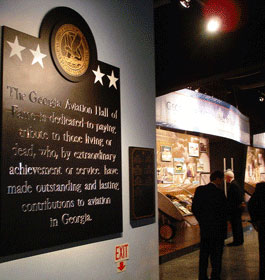 Monroe County Museum and Genealogy Room - Offering extensive information on 19th-centery Middle Georgia, the county historical museum is a valuable resource for budding genealogists.

Open:

Wed.-Fri. 9:30a.m.-4p.m. Free admission and parking, but donations accepted.

Amenities:

Restrooms, and Accessibility for mobility-impaired.

Phone:

478-994-5070 –

Address:

126 E. Johnson St., Forsyth Georgia 31029

Museum of Aviation and Georgia Aviation Hall of Fame has more than 200,000 square feet of exhibits include historical displays of military aircraft and campaigns.

Open:

Daily 9a.m.-5p.m. Group tours by reservation. Free admission and parking.

Amenities:

Restrooms, Accessibility for mobility-impaired, Party Facilities.

Phone:

478-926-6870 -

Address:

1942 Heritage Blvd, Robins AFB, GA 31098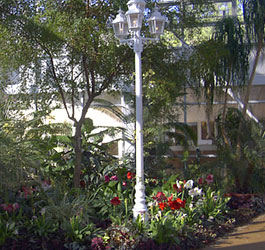 Sam Nunn Exhibit

- This exhibit includes memorabilia commemorating Nunn from his early childhood to his days in Washington, D.C., as a US Senator.

Open:

Mon.-Fri. 8:30a.m.-4:30p.m. Free admission and parking.

Amenities:

Restrooms and Accessibility for mobility-impaired.

Phone:

478-988-6200 –

Address:

1100 Main St., Perry Georgia 31069



U.S. Navy Supply Corps Museum

- One of only 11 U.S. Navy museums, collection includes models, artifacts, photographs and research archives. The Supply Corps Museum features exhibits which trace the growth and development of the U.S. Navy Supply Corps, explain its diverse functions in supplying today's Navy, and commemorate noteworthy individuals associated with the Corps. Archives available.

Open:

Monday-Friday 9am-5pm, and closed Fed Holidays - Call ahead. Free admission and parking.

Amenities:

Restrooms -

Phone:

706-354-7349 –

Address:

1425 Prince Ave., Athens Georgia 30606
Historic Sites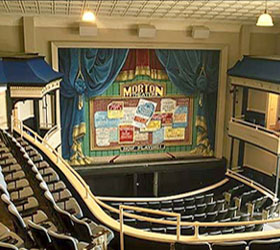 Morton Theatre is one of the first African-American vaudeville theaters in the US. Morton opened in 1910 and it is fully restored.

Open:

Office Monday through Friday at 9 am to 6 pm. Call for free tours.

Amenities

: Parking, Restrooms, Accessibility for mobility-impaired, Food, Party Facilities.

Phone:

706-613-3770 and 706-613-3771 –

Address:

195 W Washington St, Athens GA 30601

St. Stephens's Episcopal Church - Union troops poured molasses into the organ's pipes, rendering it useless. In 1909, New York Life Insurance Company's president replaced the organ.

Amenities

: Parking, Public Restrooms and Accessibility for mobility-impaired. Free admission.

Phone:

478-452-2710 -

Address:

220 S Wayne St, Milledgeville Georgia 31061


Print a Historic Heartland Travel Region Map

Historic Heartland Fun:

Festivals & Events

Free Outdoor Activities

Tourist Centers

Travel Region Info