General Info

- The Calhoun Gordon Arts Council is an umbrella organization comprised of the Roland Hayes Museum. Clahoun Little Theatre, the Calhoun Community Chorus, the Visual Arts Guild and fine arts galleries, the Roland Hayes Music Guild/ACTS Performance Series and Educaitonal and Community outreach through art and music, and theater classes, camps and events.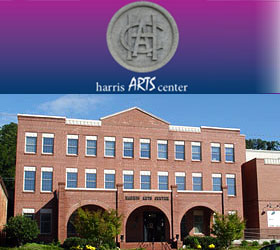 There is no admission charge to visit the HAC galleries and Roland Hayes Museum.





Amenities:

Parking, Restrooms, Accessibility for mobility-impaired and Party Facilities.



Arts Center Hours of Operation

- Monday at 10am-6pm, Tuesday through Thursday at 10am-4pm, Friday at 10am-2m, and Sat by appointment only. Tours are available.



Phone:

706-629-2599 –

Address:

212 S. Wall St., Calhoun Georgia 30701 - Harris Arts Center Website



The Roland Hayes Museum

- This museum honors the Gordon County native who was the first African-American classical singer to have an international career on the concert and operatic stage.

Hayes (1887-1977) opened doors for African-American concert and opera performers and elevated Negro spirituals (referred to by Hayes as the "Afro-American Folk Songs") to the classical level, singing them in concert with operatic arias. After studying at Nashville's Fisk University, Hayes performed at Carnegie Hall and Boston Symphony Hall. He toured the United States and Europe and performed for King George V and Queen Mary at Buckingham Palace.
At the height of his half-century career, Hayes was one of the world's highest paid singers. He made a number of recordings and published a book of his favorite spirituals entitled, "My Songs." In 1991, Hayes was named to the Georgia Music Hall of Fame.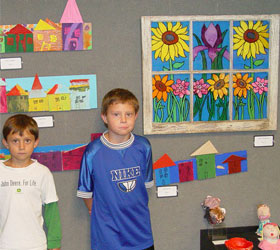 In 1995, an official State Historic Marker was placed in honor of Hayes at the Calhoun Civic Auditorium on property designated by the City of Calhoun as the Roland Hayes Park. Hayes had performed in the old auditorium, which stood on the site of the present auditorium.



Milton Ratner Performing Arts Theatre

- In the tradition of a directors' laboratory theater, the theater is a flexible contemporary performance space.

Seating and sound and lighting equipment are not attached, so they can be refigured for a variety of uses. Productions can be performed "in the round", or the theater can be arranged in the traditional manner for recitals, plays, concerts and lectures. A seating capacity of 200 gives the theater a feeling of intimacy that will enhance performances and productions.

With the use of roll up doors, the performance area can "spill over" onto the parking lot, allowing for outdoor shows and exhibits. Included in the theater are dressing rooms, a green room, an art gallery expansion, an elevator, an office, a conference room, and rest rooms.



Print a Historic High Country Travel Region Map

Historic High Country


Festivals & Events

Free Indoor Activities


Free Outdoor Activities

Tourist Centers

Travel Region Info