Museum focuses in the following areas: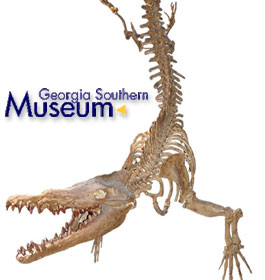 The museum supports the University's mission of teaching, research and service specifically through collections, exhibits and educational outreach.



Fossils of the Coastal Plain


Native peoples of the Coastal Plain


Active, hands-on formal and informal learning


The turpentine and naval stores industry


The history of the university and its immediate community


Educational exhibits and programs that create unique access, education and enrichment opportunities for the region, especially for underserved constituents.


The acquisition of collections related to the cultural or natural history of the southeastern coastal plain, provided these collections are of high research and interpretation legitimacy, and that funding for adequate staffing and housing is available. The museum particularly welcomes partnerships with university departments and their research faculty.
Hours of Operation
Monday-Friday 9 am to 5 pm & Saturday-Sunday 2 p.m. to 5 p.m. Closed for recognized holidays. No admission fee.
Contact, Address and Website
Main Office:

912-478-5444 -

Education Office to book School Tours:

912-478-7707 -

Address:

Georgia Southern University, 2142 Southern Drive in the Rosenwald Building #0104, Statesboro Georgia
In compliance with ADA, Georgia Southern will honor requests for reasonable accommodations made by individuals with disabilities. Direct accommodation requests to 912-478-5444.
Georgia Southern University Museum Website
Visit:

GA Southern University Planetarium & Observatory

GA Southern University Gardens