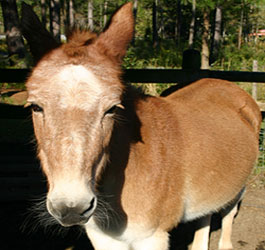 This 1511-acrea park is known for agricultural history shown at Heritage Farm, with log cabins, a corn crib, tobacco barn, cane mill and other exhibits.

Park Amenities - Seventeen-Mile River and a boardwalk wind through cypress swamp where rare and endangered plants grow. In 2009, the park added 12 miles of horse trails, as well as campsites just for equestrians.

Park is known for its interpretation of agricultural history.

A 17-mile river winds through a cypress swamp where the park has rare and endangered plants, indigo snakes, gopher tortoise in a wiregrass community

50 tent, RV and trailer campsites

pioneer campground

Burnham Cottage - a 19th-century house for rent

picnic sites

7 picnic shelters

1 group shelter that seats 175 people

5 cottages - #1 is dog friendly

group lodge

4-acre lake

history and nature programs

Heritage Farm with farm buildings and animals

seasonal canoe and pedal boat rental

fishing

outdoor amphitheater

boardwalk

4 miles of hiking trails

Parking

Public Restrooms

Accessibility for mobility-impaired.
Campgrounds
50 foot + Pull-thru Campsites

hold the following equipment: 1 tent, 2 tents, a pop-up trailer, a trailer up to 50' +, or a motorhome up to 50' +. Each site has water, 20 & 30 amp, some 50 amp electrical service, picnic table, grill, and fire ring. No cable hookups. Comfort station has washer/dryer. Maximum 6 people per site. Maximum 2 vehicles per site.
Pioneer Campsite

- This is a primitive, rugged site for groups of hike-in campers only. Vehicles allowed only in designated areas. Site is located by itself in a gopher/tortoise habitat. Site includes a three-sided shelter, picnic tables, and fire ring. Running water and pit toilet on site. Minimum 10 persons.




Group Lodge

sleeps maximum of 32 people. 16 beds on each side. Central heat/AC. Commercial grade kitchen has dishwasher, microwave, ice machine & appliances. TV/DVD provided but no cable or satellite. Guests responsible for own linens, dining utensils and pots/pans. Back porch. Separate male & female restroom facilities. Building and restrooms are handicap accessible. Recreation field and parking area.
Cottages
1 Bedroom Cottage 'Hawksnest'

- Luxury one bedroom cabin with loft. Bedroom has 2 double beds, loft has 2 single beds. Sleeps 6. Has one full bath. Bed and bath linens provided. Fully equipped kitchen with microwave. No fireplace. Heat/AC. Has satellite TV/DVD. Back porch. Not on lake but secluded beside Burnham cottage. This cottage is located on the other side of the park opposite from the two bedroom cottages.
2 Bedroom Cottage 1, 2, 3, 4

- Each bedroom has two double beds and a full bath. Sleeps 8. Bed and bath linens provided. Fully equipped kitchen with microwave and coffee maker. Fireplace (wood not provided). Heat/AC. Has satellite TV/DVD. No phone. Screened porch. Grill and picnic table outside. Cottage 4 is ADA accessible.
2 Bedroom Cottage 'Burnham'

- Luxury three bedroom cottage. One bedroom downstairs and two upstairs. Sleeps 8. Has three bathrooms. Bed and bath linens provided. Fully equipped kitchen with dishwasher. Fireplace in master bedroom and livingroom. Heat/AC. Has satellite
Group Shelter
End shelter. This is known as the Family Shelter. Has kitchen, AC/heat, & restrooms. Shelter includes BBQ shelter w ith grills. Small baseball field & playground adjacent to shelter. All visitors are required to have parkpass.
Picnic Shelters

Picnic Shelter #1: Open-sided covered shelter. Located near the fish pond. Restrooms and playground nearby.



Picnic Shelter #2:

Open-sided covered shelter. Near fish pond.Restrooms nearby, playground across the road.



Picnic Shelter #3:

Open-sided covered shelter in first picnic area. Equipped with water and electricity. Near pond. All visitors are required to have ParkPass.
Picnic Shelter #4:

Open-sided covered shelter near restrooms, playground and nature trail area. Shelters 5 and 6 are located in a different area than shelters 1 thru 4.



Picnic Shelter #5:

Open-sided covered shelter. Located near pool, playground, and nature trail. Comfort station nearby.



Picnic Shelter #6:

Open-sided covered shelter. Located near pool and nature trail. Comfort Station nearby. All visitors are required to have ParkPass.
Hours and Fees
Park Hours

- 7 am - 10 pm -

$5

Parking Fee
Contact, Address, Driving Directions and Map
Phone:

912-384-7082 at 8 am - 5 pm

- Campsite and Cottage Reservations:

1-800-864-7275

- Address

: 46 John Coffee Road, Nicholls, GA 31554 -

Located

6 miles east of Douglas on GA Hwy 32. Park Facilities Map
Reservations Cancellation Policy

Cancellation of a reservation must be made at least 3 days prior to the date of arrival in order to receive a refund. A $10 cancellation/handling fee per reservation will be charged. Changes in arrival date made less than 3 days prior to the scheduled arrival will constitute a cancellation and forfeit of the deposit. 7-14 day Cottage Reservation Guidelines: All cancellations received 30 days in advance will receive deposit refund minus the $10 cancellation fee per facility.

If a customer requests to cancel less then 30 days in advance but before 72 hours of arrival, the customer may request refund in witting to the site. If cottage is rebooked for the time period originally reserved, site will have Customer Service issue a full refund to the customer minus $10 cancellation fee. If reservation is cancelled within 72 hours of arrival date no refund of the one night deposit will be given. Deposits are required for all reservations. Credit card deposits are posted when the reservation is made.

Check-in - Check-in is between 1 pm and 10 pm and check-out is before 1 pm. Campers must register and present a reservation confirmation before setting up. If you do not arrive on the first night of your stay, you will be counted as a no-show, your reservation will be cancelled, and you will forfeit your deposit.



Reservation Changes

(Changes in arrival dates, transfers, etc.) You may make one change without a charge, provided a 3-day notice is given. Additional changes will incur a $10 per reservation handling fee.
Loading