Columbia Square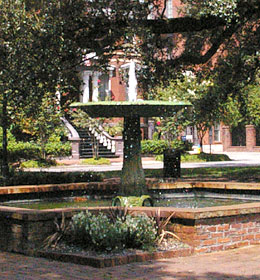 In the center of this square is the Wormsloe Fountain, placed there in 1970 as a memorial to Augusta and Wymberly DeRenne, descendants of Noble Jones. Davenport House, the house saved in 1955 by seven women who went on to found Historic Savannah Foundation, is located on the North side of this square.

It is also the site of current preservation activities. The Frederic Ball House and the former law offices on the Western side of the square next to the Kehoe House. The Stone House, dating from the 1820s has been restored. The Universalist Church, on the Southwest corner of the square, is the former Sheftall House.
Crawford Square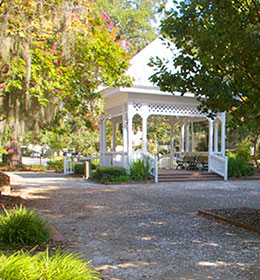 This square was laid out in the 1840s. It was named to honor William Harris Crawford who was Secretary of the Treasury under President Madison. He was once thought to be a prime contender for President of the United States.

It is the only square that is still fenced as all the squares were at one time.

The historic Davenport House is located near the Crawford square.

Crawford Square is on Houston Street between Perry and Hull Streets.
Elbert Square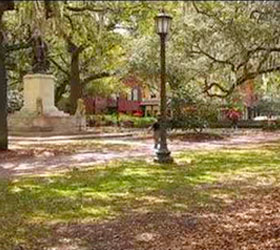 This square is one of two lost squares, represented by a small grassy area today. It is located on Montgomery St. directly across from the Westside entrance to the Civic Center.

The square was named for Samuel Elbert, planter and Revolutionary soldier. In 1969, the "Flame of Freedom" was placed here but subsequently moved to Liberty Square in front of the Courthouse.

The square was laid out in 1801.
See more Savannah Squares.
Loading


Colonial Coast GA Travel Region Printable Map

GA Coast & Islands Fun:

Festivals & Events

Free Outdoor Activities

Tourist Centers

Travel Region Info