This is the information 'hub,'. So if you are not sure how to begin your outdoor adventures at Charlie Elliott Wildlife Center - start here!
Visitor Center and Museum Facilities
The Wildlife Resources Division staff will give you advice on hunting, fishing, hiking, bird watching and other available fun activities.

Perhaps you will want to take a stroll on one of the hiking trails, which start just outside the Visitors' Center or maybe you would like to take advantage of the multi-use trail off Marben Farm Road, which is available for hikers, bicyclists and horseback riders. Trail maps with regulations are available at the Visitors' Center or by clicking here. If you prefer learning about nature while indoors, you will love the museum housed inside the Visitors' Center!

Come experience Charlie Elliott's life through the collection of books, photographs and other hunting and fishing memorabilia that he donated. The museum also houses a replica of Charlie's actual den, interactive wildlife exhibits, a freshwater fish aquarium and a bird-viewing alcove (with supplied binoculars), which overlooks habitat ponds and a native plant garden. Children of all ages will enjoy playing detective with a CEWC Museum Scavenger Hunt worksheet while at the Visitor's Center.

Admission to the Visitors' Center and Museum is free, and self-guided groups are welcome (please give advance notice of large groups). Bring cash or your checkbook for our Gift Gallery though! You will love our reasonable prices on apparel, field guides, birdfeeders and other unique gift items!
Visitor Center - Museum Hours of Operation
Tuesday - Saturday from 9 a.m. - 4:30 p.m. This building is closed on Sunday, Monday and State Holidays, but the Charliett Elliott Wildlife Center property is always open.
Wildlife Center Recreation Activities
The 6,400-acre Charlie Elliott Wildlife Center, managed by the Georgia Department of Natural Resources, offers a variety of activities and programs. This beautiful area is centrally located in the state in a beautiful wooded setting near Mansfield, Georgia. It is easily accessible from Atlanta, Athens and Macon.
Some of the opportunities available include:


Fishing

Hunting

Hiking & Biking

Archery Range

Self-Guided Driving Tours


Shooting Range (Range rules)

Bird Watching

Boat Access

Horseback Riding

Picnicking

Primitive Camping

Business or Other Meeting Accommodations

Conference Center Facility

Banquet Hall

Children's Education Programs

Teacher Education Programs

Check out more Charlie Elliott Wildlife Center recreational info.
Contact, Address and Directions
Telephone:

770-784-3059 -

Address:

543 Elliott Trail, Mansfield Georgia 30055


Directions from Mansfield:

GA Hwy 11 S for 2.7 miles; left on Marben Farms Rd. (Co. Rd. 229), follow signs.

Located

in Jasper and Newton Counties

Charlie Elliott Center:

PFA Boat Ramps

Recreational Activities

Onsite Ed Programs

Teacher Ed - Project WILD

Check These Out:

GA Public Fishing Areas

Fishing Trip Checklist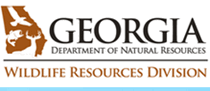 Georgia Wildlife Areas:

Bird Watching

Public Fishing Areas (PFA)

Horseback Riding

Fish Hatcheries

Archery & Firearms Ranges

Range Rules
License & Regulations:

PFA

Hunting