History and General Information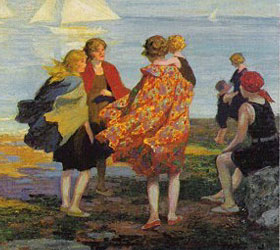 It showcases exhibits of regional artwork. It was formed in the early 1960s by the Southwest Georgia Art Association.

With a volunteer staff and donated space in a defunct hosiery mill, the group established a program of exhibitions, lectures, and art instruction. In 1969, through the generosity of W. Banks Haley, Jr., the association constructed a gallery in a small city park. Its first paid staff members were hired in 1975. Exhibitions were drawn from collections and/or faculty of area universities; SITES (Smithsonian Institution Traveling Exhibition Service); corporate collections including those of IBM, Coca-Cola, and Gulf States Paper Company.

The Gallery hosted the Southeastern Annual exhibitions and Georgia Designer Craftsmen shows. Art instruction for children and adults was provided by instructors with professional standing. In addition, the programs included film and lecture series, chamber music, and dinner theatre. In 1980, at the beginning of a capital funds campaign for a new building, the association's name was officially changed to the Albany Museum of Art.

In 1983, the citizens of Albany and Southwest Georgia opened a new museum facility with an exhibition of American Impressionism from the Phillips Collection and a permanent installation of its own collection of traditional African art.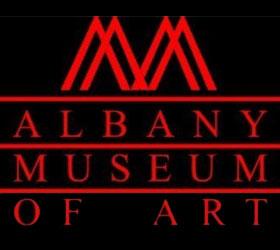 Today the Albany Museum of Art offers over twenty art exhibitions annually, including its permanent collection exhibits. The Museum facility contains a 200-seat auditorium and a classroom for studio arts.

The growing collection of the AMA includes 19th and 20th century American and European paintings, drawings, sculptures, watercolors, prints, and photographs. The Museum also houses one of the largest collections of traditional African art in the SE outside of a university setting.

The AMA has assembled an impressive and growing permanent collection comprised of African, European, and American art. The collection includes over 2,100 original works of art with more than 200 works on display at any given time.

The Museum houses one of the most impressive collections of sub-Saharan African art in the Southeastern United States. This collection, much of which was donated by Ms. Stella Davis, anchors the museum's permanent collection and has been a resource for thousands of visitors. Holdings include a wealth of masks, sculpture, pottery, baskets, textiles, jewelry and gold weights. The American and European collections include paintings, drawings, photographs, and sculpture. The American collection includes paintings by Edward Potthast, Joseph Sharp, Ernest Lawson, Reginald Marsh and A.L. Ripley.



Free admission.
Open Hours of Operation
Tues – Sat 10am to 5pm. Call for tour reservation.
Contact - Address & Website
Phone:

229-439-8400 –

Address:

311 Meadowlark Dr., Albany Georgia - Albany Museum of Art Website


Print a Plantation Trace Travel Region Map

Plantation Trace Fun:

Festivals & Events

Free Outdoor Activities

Activities $5 & Under

Tourist Centers

Travel Region Info