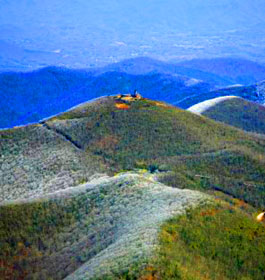 Hiking is one of the most rewarding and health-promoting activities you can do, whether going with a trusted friend or taking the whole family for an outing.

As a family activity, children can learn about nature while building up stamina and maintaining good health. Many of our family's memorable moments have been carved around the outdoors and hiking. However, a poorly-prepared hike can be an unpleasant – and even dangerous – experience. Read on to protect your family from danger and discomfort.

1. Plan Ahead - Most of the hazards listed below can be minimized or eliminated by careful planning. If friends and family have visited your intended trail, ask them if they remember any safety risks. Research online and talk to the ranger before you set off. Find out about local weather patterns, flora and fauna. If you are travelling with children, elderly adults or people with disabilities, make sure that the trail is suitable for them and whether there are any special precautions to take. When packing, take only essential items: a bulky pack can make for an unpleasant hiking experience.

2. Stay close to safety - Unless you are experienced hikers, you should stay within easy reach of a safe location, whether that is your home base camp or the ranger station. Check in to the ranger station on arrival, and try to stick together as a group. It is tempting for the fastest, most able walkers to plough on ahead, but it makes more sense for the slower members of the group to lead. Teach children how to use landmarks to retrace their steps and provide them with an emergency whistle.
3. Know where to find help - It is always wise to have a trained first aider in your party. If this is not possible, make sure that you all know where to find help if you need it; the ranger can assist with this. Remember to always carry a first aid kit with an additional reflector.

4. Dress for the weather - Sensible hikers know the importance of dressing in layers. Take plenty of warm wool, polyester or polypropylene garments, such as long-sleeved shirts and vests, to keep you warm. Even on a warm, spring day, temperatures can change suddenly.

Pack hats, especially for the children, to protect from exposure to the sun; use sun block if needed. Lightweight waterproof jackets and pants will keep you protected from unpredictable rainfall.

Keep a special eye on children. They are not physically developed enough to cope with excess heat or cold and are vulnerable to exposure. Try to avoid walking too far in the hottest part of the day.

5. Avoid the water - Treat all sources of water as potentially deadly. Even a sparkling mountain stream may conceal unpleasant secrets a few yards upstream. For example, Weil's disease can be caught by coming into contact with water infected with bacteria from animal urine, so avoid bathing, especially if you have open wounds, blisters, etc. Bring water purifiers or iodine tablets as emergencies, but it is preferable to rely on packing plenty of bottled drinking water. If that is not possible, make a safe fire ( point #7)) and boil your water. You never want to be dehydrated when you are hiking.
6. Protect your food supplies - Pack plenty of food and protect it by storing it in watertight, animal-proof containers, before placing in backpack. If you are camping overnight, try and leave your food in the car or a separate tent. Inquisitive animals, such as bears, are renowned for sniffing out traveller's food supplies.

7. Be safe with fire - Check with the ranger about fire regulations in the area. You should get this information from the ranger before you head out. You may only be allowed to light fires at certain times of the year and in designated places. In any case, try and light your fire in a previously used fire-pit, keep children well away and never leave a fire unattended.

8. Keep nature at arm's length - Children accustomed to household pets or the local petting zoo might be tempted to stroke wild animals. Gently warn them that wild animals can easily become frightened and attack if approached too closely. Also bear in mind that owning a field guide does not make you a wildlife expert. Avoid eating mushrooms, berries and other natural foods unless you are 100 per cent sure they are edible and uncontaminated.

9. Stick to the trail - Unless you are an experienced hiker, endeavour to stick to the designated trail. Becoming lost, especially for children, can quickly become more than an inconvenience, especially in poor weather or if food and water supplies are running low. This is very important to observe.

10. Learn how to call for help - It is advisable to bring a cell phone (you may not have signal depending where you are) and other signalling means, such as whistles and flares. Teach children that their whistle is not a toy and is to be used only if they are lost or injured. Teach them the universal distress call of three loud blows (or other loud sounds). Also, the buddy system is crucial here...they should never wander off.

The outdoors is glorious. We all love it and love to spend time, especially exploring it. Follow these few tips and it will definitely make your experience an unforgettable memory!
About the Author: Romona Weston

Romona Weston and her family grew up in the Canadian Rockies where hiking and camping was very much a part of their everyday lives. She is a mom to 7 beautiful children and a wife to a wonderful man. In her spare time, she loves to hike, write and organize. She is a Web Publisher who started a review blog on the best stainless steel top kitchen carts on wheels and portable kitchen carts. As a researcher rather than a seller, she presents an unbiased view of products.

Explore her reviews at www.kitchencarts360.com.
Check These Out:

Backyard Birding

Trees and Shrubs for Attracting Birds

Birds of Georgia